What model Steinway piano do I own? This might sound like a funny question, but most piano owners don't know.
The easiest wa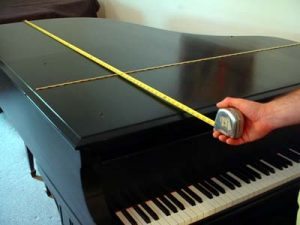 y to figure out the model is to grab a tape measure and measure the overall length of your Steinway grand piano, or if you have an upright piano measure its total height.
Lets start with Steinway grand pianos. With the pianos lid in the down position stand in front of the piano (in front of the keyboard) and run the measuring tape all the way out to the very end of the lid. You want to measure the grand piano from the very end of the lid all the way out to the front of the keyboard (don't bend the tape measure down to the keys – keep it straight out) Once you have measured the overall length match your measurement to the models cited below.
Steinway Grand Piano models and their corresponding lengths:
Model      S …     5'1''
Model     M …    5'7''
Model     O …    5'10'
Model     L  …    5'10
Model    A1  …    6'
Model    A2  …   6'2''
Model    A3 …    6'4''
Model    B   …    6'10'
Model    C  …     7'5''
Model    D  …     8'11''
For Steinway upright pianos simply measure from the floor to the very top of your Steinway upright piano: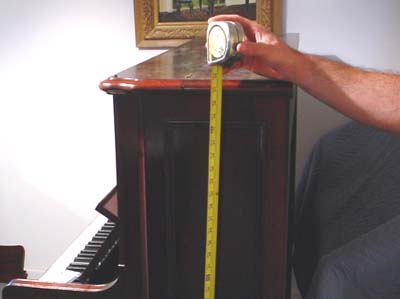 Model 100 … 42"
Model 4510  … 45"
Model 1098… 46"
Model V … 48"
Model K … 52"
Another way to locate the model of your grand piano is to look for its serial number on the gold colored harp inside the piano, above the serial number there will normally be a letter. In the case below this a model "M" Steinway.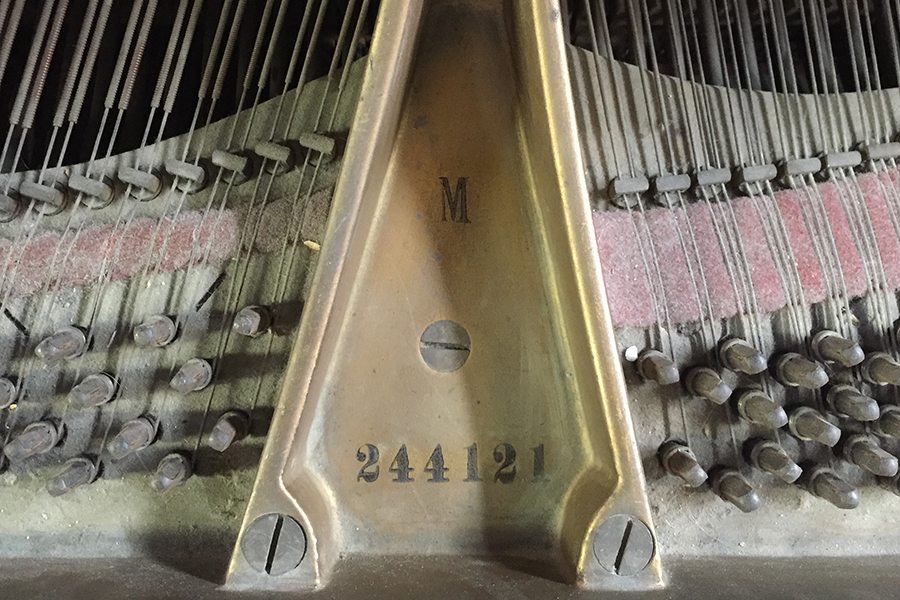 Steinway produced 10 different Steinway grand piano models from the years of 1890s till the present day and 6 upright models from 1907 till present day.
We absolutly love to restore these pianos for clients and we are also in the market to purchase these Steinway grand and upright pianos. Please feel free to contact us for a quote.
Call: 877.746.1726    Text: 607.215.6632    [email protected]