Nearly 50 years providing high quality piano restoration services and sales of Steinway grand pianos to satisfied clients worldwide
Nearly 50 years providing high quality piano restoration services and sales of Steinway grand pianos to satisfied clients worldwide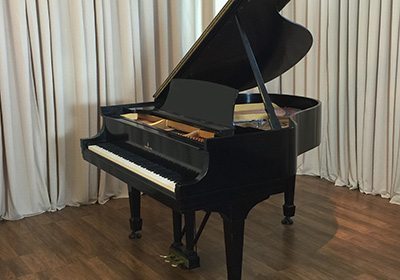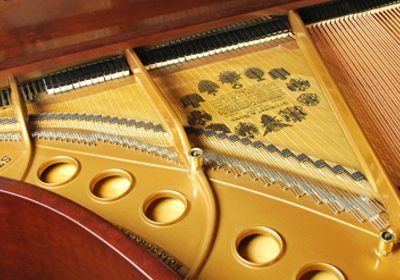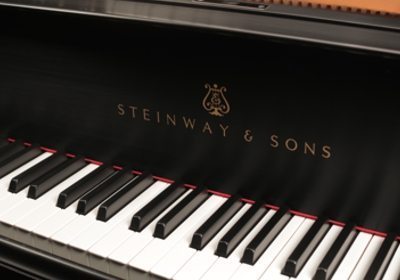 STEINWAY - YAMAHA & MASON HAMLIN PIANOS FOR SALE
From our inventory
Our clients include Grammy Award winning artists and composers, musical institutions, piano dealers, and proud piano owners.
We are committed to providing high quality craftsmanship and excellent service to the music community. We are proud of our history and we look forward to the opportunity to share our craft and passion for restoring pianos with you.
Our clients include Grammy Award winning artists and composers, musical institutions, piano dealers, and proud piano owners.
We are committed to providing high quality craftsmanship and excellent service to the music community. We are proud of our history and we look forward to the opportunity to share our craft and passion for restoring pianos with you.
Pianos we love to restore
VIDEO
TESTIMONIALS
The piano was delivered this morning and is beautiful! Thank you for your fine work. We think the tone is just wonderful! The piano will be given a professional concert early Sept. when Mrs. Niessman will give a concert on it. Thank you again for your excellent work!

We had a fabulous experience with Country Piano! I am the kind of person who likes to research things before making big decisions. I interviewed numerous piano restoration companies before deciding to hire Country Piano. The piano has been in our family for over 50 years, and I was very concerned about letting it out of my possession. I could not have asked for a better experience. My piano was handled with the utmost of care by the movers, and the piano returned to us in beautiful working order. The outside of the piano was returned to it's original luster, and the music from the piano sounds full and robust. As an additional note, the local piano tuner I hired after the piano was delivered also commented on the excellent quality and workmanship of the restoration. Thank you for a great experience.

Our piano teacher came over to check out our Steinway "A" in mid-December for the first time - she thought it had great sound and was very pleased. Apparently she usually "approves" a piano before her students purchase one...I didn't realize she got so involved... Also, I had the piano tuned yesterday for the first time (our teacher asked us to wait for several weeks before tuning) and the tuner said you did a really nice job rebuilding the piano - thought I'd pass that feedback on. He's been in the business for years and knows a lot about Steinways. He tunes for our teacher and the majority of her students - all of whom seem to own Steinways. (But none as nice as mine, of course J).

"I can't thank you enough for the transformation you have wrought on my poor old Steinway piano. It's action responds to my touch now and the case looks like a piano right out of the showroom. I do not remember it when it was originally this color, but my parents say this is what it used to look like, and the way it plays is just a pleasure for all of us. It's such a relief to have this piano in excellent condition---I tended to regard it as a pile in the corner of the room, a monster mountain I had to climb every time I wanted to play it or do chorus arrangements, not really a friend, just a thing I had to use. Now it has become a valuable and central resident of the room, and I couldn't be more pleased. I'm heading to it's keyboard right now, and I have you to thank for this. I believe I chose the right people to renovate my piano, and I thank you sincerely."

The arrival of one of the finest instruments available for recording in the Northeast. As a joint venture between Baked Beans Recording Studio, Inc and a local piano teaching business, Kim's Piano Studio, this gorgeous, *fully-restored*, 1930 Model "A", Mason & Hamlin grand piano (photos below) is now ready to satisfy those purists who, understandably, will only record piano on the "real thing". This IS that instrument--sweet and bell-like clarity of tone--perfect for the highest quality recording. *Brand new, top-end Renner action. New pin block and soundboard. Original Ebony and Ivories. New strings and bridges. Fully re-finished Circasian Walnut cabinet (a highly figured extinct wood!). Restoration by Country Piano in NYS--specializing exclusively in Mason & Hamlin and Steinway restorations for over 43 years.

I just purchased a 1920 Steinway model "O" from Country Piano in Burdett New York. My experience was FANTASTIC. My piano tuner, who is a registered piano technician and a member of the guild found an ad in her piano technicians' newsletter. I live in Hunterdon County NJ and she and I drove the 3.5 hours to Country Piano. I came away with a beautifully fully restored model "O". The workmanship on every piano was equally beautiful and meticulous. We tried several model M's in addition to the "O". Everything that they advertise or show on their website is true. Yes, it is worth the drive. The quality of their workmanship was several steps up from what I had seen with restored pianos, and I would like to add with great humility, their craftsmanship surpasses Steinway New York's as well. I had been looking for a Steinway "M" for a while and even the two restored ones I tried from Steinway Hall were not the same quality as Country Piano's. Country Piano was very easy to do business with. They replaced a few of the ivory keys that were overly yellowed with beautiful pre-banned ivories most willingly and without charge. The piano was delivered within a week beautifully tuned and regulated and came in an air conditioned (65 degrees) truck. My piano tuner has seen many rebuilt Steinways and was extraordinarily impressed with all the pianos we tried at Country Piano. Further, my piano teacher, a concert pianist, was also very impressed with my purchase, with both the rich bass and a sweet, sparkling treble. cosmetically, too, she felt the workmanship to be impeccable

Years ago when I was much younger, I went to New England Conservatory of Music in Boston for 4 years where I received my initial training. I have been actively tuning (NY) and playing professionally around the United States. I am one of Mason & Hamlin's biggest fans. I currently own 3 Mason Hamlin grands, one of which I purchased from Country Piano. Its a fully restored 1912 Mason & Hamlin model "BB" 7'. It has a very rich tone, the bass comes right out at you and speaks to you, its unbelievable. The treble is clear as a bell and has an awesome sustain. Over my 40+ year career I've played on thousands of pianos of all makes and models, and I have to confess that this is my favorite piano.

Pam and I are very happy with the restored Mason Hamlin piano, it sounds great! You guys did a great job with the refinishing too. The color and the sheen are perfect! Thank you for all of your good work. Your delivery and set up were also quite seamless.

I just had my piano tuned for the first time today. My piano tuner said he was going to send you an email to express his appreciation for your fine work!!!! Can't tell you how much we love the piano. This has been a wonderful experience and I would highly recommend you to anyone! Also, the guys at Green Mountain Piano Moving (Lowell and crew) were great and offered some good advice about the piano. They spoke very highly of your operation. Once again, thanks for a very pleasurable experience!

I am writing to give you an update on my wonderful 1913 Mason & Hamlin "A". As you know, I have had the piano for almost five years and am absolutely thrilled by it.Your rebuilding work is of the highest quality. The new soundboard, pinblock, strings and hammers are now at home in the gorgeously refinished mahogany case. The resulting tone is even richer, more beautiful and has greater clarity than when I first purchased the piano. All of the opera singers with whom I work love to sing with my beautiful Mason & Hamlin! I tried dozens of pianos before I came to Country Piano and did not find a single one that I wanted to purchase. You have the largest inventory of any store I visited or called, and had five or six pianos, both Steinway and Mason & Hamlin, which I would happily have bought! Many rebuilt pianos that I have played are well crafted but not tonally pleasing. I was most impressed by the wonderful, singing, ringing, musical quality that your pianos have. I have already mentioned your store to several of my colleagues and would happily send anyone I know who is in the market for a restored piano to your showroom. It was well worth the trip from Chicago to visit your workshop.Thanks again for your wonderful work!

In 2004 I was in the middle of building my new house, and in doing so built a large music room for a grand piano. I wanted a vintage Steinway grand. After contacting Country Piano I took a trip to their restoration center and showroom. I commissioned them to fully restore a Victorian style circa 1900 Steinway model "B". We decided to restore the entire piano as I had the luxury of time for Country Piano to complete the job to their satisfaction. I made several trips to their piano shop even though it was some 400 miles away from my house. He constantly kept me informed with the restoration progress with photos and emails. When it was ready, it was delivered and set up in my new home in a timely manner. The delivery people were in and out of my house within an hour, and everything was as perfect as possible. My piano tuner was skeptical about buying a piano so far away and spending the kind of money I did for a restored piano, not restored at the Steinway factory, until he saw the finished result! When my piano tuner first saw my "B" he was totally impressed. He looked under the piano, and with me, told me this is where piano rebuilders cut corners, as the customer never sees this area. However, he never found any such cuts. He has tuned the piano 8 times now, and after every time he tells me that this is the nicest Steinway that he tunes. Needless to say, he is very impressed with Country Piano's work (as am I) If I were in the market for another piano, I would make the trip to Country Piano. I am totally satisfied with my "B". His prices were more than fair, he was very accommodating to me and all the work was preformed when it was promised. It was a totally positive experience.

"We are very impressed with the craftsmanship and customer service that we received from Country Piano. They took a very broken and worn down 1922 Steinway & Son "A" grand piano and returned it looking and sounding like brand new! It was just minutes after the piano was returned that the Community Center was filled with students playing the piano. They made the restoration well worth the time and money."

I recently had my 1895 Steinway upright piano completely restored by Country Piano. When I began the process of looking for someone to do the work, I searched the Internet and visited several shops. The problem that I ran into was that none of these shops had an inventory for me to assess their work. The pianos that these shops had were in various stages of restoration or partial restoration, so I could not get any idea of a finished product. My last stop was Country Piano. On my first visit, when I walked into the showroom I was amazed at all the pianos that were available. There were approximately twenty plus Steinway and Mason Hamlin pianos completely restored in every size and finish. Including two of the elusive model "C" grand's. A picture was worth a thousand words. So based on the fine examples of their work, I chose Country Piano to restore my piano. My piano was completed and delivered in July of 2008 and I am completely satisfied. The piano looks and plays as if it were brand new and not one hundred and thirteen years old. I found Myles and Michael easy to work with and they were very accommodating to changes and adjustments I requested as the piano neared completion. I would highly recommend a trip to Country Piano to anyone interested in buying a restored piano verses a new one. All of the pianos that are represented on their web site are available to see and play, and they also have a huge warehouse of vintage Steinway and Mason & Hamlin pianos that are available for restoration as well. I would not hesitate to buy a piano from Country Piano, and again, a trip to the shop is a must for anyone contemplating buying a restored Steinway or Mason & Hamlin piano

Country Piano is a treasure! The quality of their restoration work is superior. We recently purchased a restored Mason & Hamlin "AA" grand and were thrilled with not only the flawless cabinetry work, but particularly the excellent quality of the instrument. My new piano is a joy to own and a thrill to play, and play, and play! The sound quality sparkles ~ hours pass like seconds when you are at the keyboard of this lovely instrument. Country Piano exceeded our expectations in every way!

Our Steinway grand sounds great and I am absolutely thrilled to have it, she is such a pleasure to play! My son loves to sit and listen to me play it. Our sincere thanks for all your help and guidance. We are so happy to have found you. Best wishes to you and your restoration crew.

My wife and I were very happy to meet everyone in your restoration shop, delighted again with your pianos, relieved to talk to Tom. and amazed at Ed's music--he's a great gentleman, besides being a genius. I'm glad to have found you all to help my poor, abused old Steinway B. Thank you for your time, your conversation, and your thoughtfulness.

I bought a restored Steinway from Country Piano. The whole experience was pleasant, unhurried, and resulted in my acquisition of a great piano, which will be good for a lifetime. The Country Piano website is user friendly and allowed me to sample hundreds of entries in the privacy of my home. Good quality speakers in my PC helped me listen to the subtleties of sound performance of their dozens of offerings. My appointment to their showroom lead to a low key conversation with the knowledgeable owner who applied no sales pressure at all. I was free to play any piano I wanted. Price info was in full display so I could make informed choices. I got a fair trade value on my old 5' 1" 1965 Baldwin via digital pictures I had brought along. The deal included free moving for both pianos, free first tuning for my new piano, and a five year warranty. I selected a 1906 Model A Steinway, 6' 2". It sounded great at the demo site, and sounded great at my home in Georgia. The 1906 Victorian Steinway arrived intact on the promised date and sounded at home better than at the store. I own a superb fully restored instrument with a real ivory keyboard as good looking as it was in 1906. The harp lettering is so crisp that I bet it looks better than it it did in 1906. This is like a new Steinway, with a new soundboard, bridge caps, action, pinblock, pins, strings, and all new felts. I believe the instrument looks and sounds better than it did in 1906. A keeper in every respect. I am in love with my Model A, a genuine piece of Americana. I think the Country Piano Steinways are the best value in grand pianos today.

We got our piano today! Everything went smoothly at the border and Green Mountain Piano Moving did a great job setting it up and going over everything with us. We are really happy with the Steinway, the sound, the beautiful way you restored and refinished it, it looks great in our house. I've been playing it all afternoon, love that tone!

"Best wishes, we love the piano!"

Michael, "Thank you for my piano, I love it! It was wonderful meeting you and visiting your shop."

A note from Robert Young, to tell you AGAIN, how very much I am enjoying your piano. It is exquisitely gorgeous and wonderful. Thank you again.

I just wanted to tell you how much I am enjoying my 'new' (to me) Steinway "1098". I'm very happy with this purchase. My wife is also very impressed with the sound of it. Also want to compliment 'Nationwide Piano Movers' 'Warren' & 'James'. They were right on time, very courteous and professional when they delivered the instrument Thanks again!

"Our Steinway piano was delivered on 23rd as promised. Our piano technician tuned and checked the Steinway grand today and said that it is an excellent instrument. He complimented your workmanship and asked for your card, which I gave it to him. We thank you for a very pleasant shopping experience."

Yes, the piano arrived about two hours ago. It is beautiful and it sounds and plays great! This will be a great blessing to our family for a long time. Thanks again for a wonderful piano and safe delivery.